Good companies will meet needs, great companies will create market.
Philip Kotler
Father of Marketing
10
YEARS OF
DIGITAL MARKETING
THE THINGS
WE ARE ABLE TO DO
Creative Video promotion
Video shooting and broadcasting
Creative idea
Production and post production
soft-sell promoting
Online Public Relationship
Brand Reputation Management in social media
Social Media Engagement Enchantment
Social media Marketing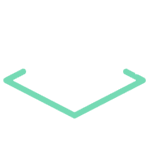 Lead Generation
Marketing automation promotion
Database Collection
Lead generation management
Our Valued
Clients
Due to limited space and may not be most updated. This client list is not exclusive.
Most Innovative Enterprise Awards Winner